YOU CAN BECOME A CHAMPION
Sign up to ride from 50 to 500km in October and help vulnerable children to recover and thrive.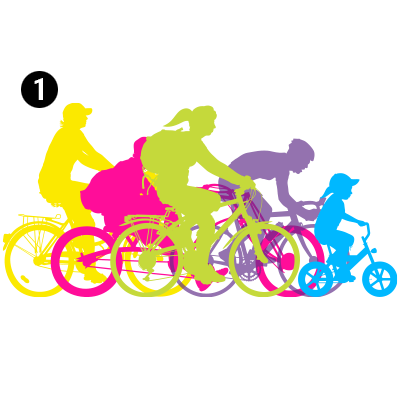 SIGN UP
Choose what kind of champion you want to be this October.
FUNDRAISE
Get everyone else involved. Ask your friends and family for support. You can even ask them to ride with you.
GET ONYA BIKE
Get out and about and do the K's for vulnerable kids.
GET READY TO JOIN THE RIDE.
The Champions Ride is open to everyone! Whether you're a BMX bandit, a spin class hero or a middle-aged man in lycra, this is your chance to pedal towards a stronger, healthier you.
Just choose the level that's right for you, set your own pace and cycle the kilometres your way. Every kilometre will help vulnerable children to reach brighter futures.
At Barnardos, we never give up on a child. We are committed to helping all children grow up safe, secure and empowered to live their best life.
Thousands of Australian children are living at risk of abuse and violence in their homes. When you participate in The Champions Ride, you can give them a brighter, more meaningful future.